A commercial plaza in the city of Leon, Gto. Its revolutionary design and vibrant color make it stand out in the urban landscape. Perforated metal in geometric locations gives it a touch of originality.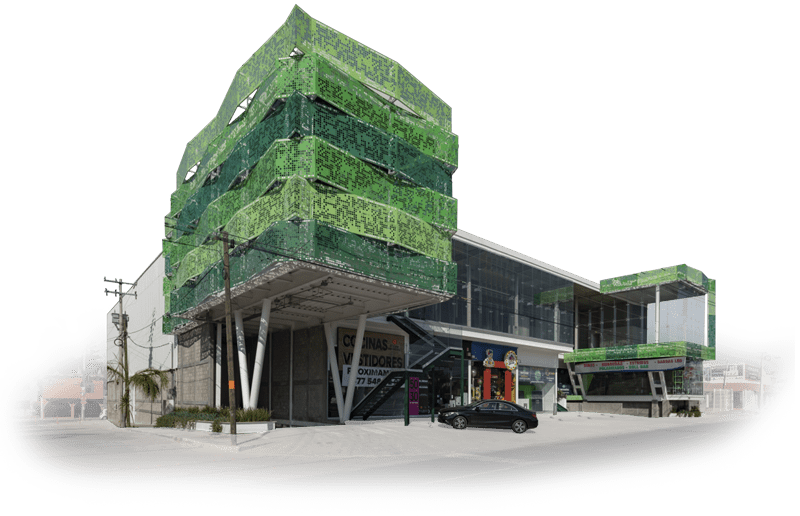 Explore the materials used in this project.
Products used in this project.
Do you have any questions or require specifications for this project?
Do not hesitate to contact us, enter your information and we will contact you.